International and Foundation Committee
This committee is responsible for determining which of the thousands of charities addressing worldwide problems should receive our limited financial resources. It operates on the basis of allocating relatively small sums to projects which will generate the biggest benefits.
We respond to disasters such as tsunamis, earthquakes and floods by providing financial help. We also make donations to charities such as Water Aid, ShelterBox and Village Water.
We support hospitals for the blind and limb replacement as well as organisations looking after the welfare and education of children in severely deprived communities overseas.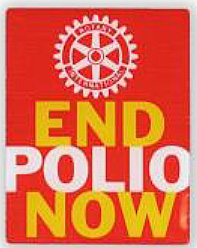 This team is also responsible for Foundation, Rotary's own charity which has raised and spent over 2 billion dollars in a world wide effort to eliminate polio throughout the world. Over the last 30 years, with the assistance of benefactors like Bill Gates (the Microsoft founder who has provided matching grants of over $500 million), we have vaccinated over 2.5 billion children worldwide and helped eradicate polio from over 1,000 new cases per day to less than 25 cases being reported last year.
Closer to home we plant purple crocuses in public places to highlight the work done by Rotary to bring to an end the scourge of Polio.
The children attending Hannah Memorial Academy come from one of the poorest regions in India where average workers earn less than a pound a day. The school has had a strong year following the recent civil unrest and the area is getting back on track with a large number of tea plantations returning to normal levels of operation and the area's tourism showing signs of recovery.
When I was High Sheriff of Bristol, I got to know more about the international work undertaken by Clifton Rotary Club. I was thrilled when they agreed to support the Hannah Memorial School, of which I am a trustee, with the purchase of a vehicle. This means that the teachers can get to the school daily from Darjeeling. (Helen Wilde, the former High Sheriff of Bristol and Trustee of the Hannah Memorial Academy in India)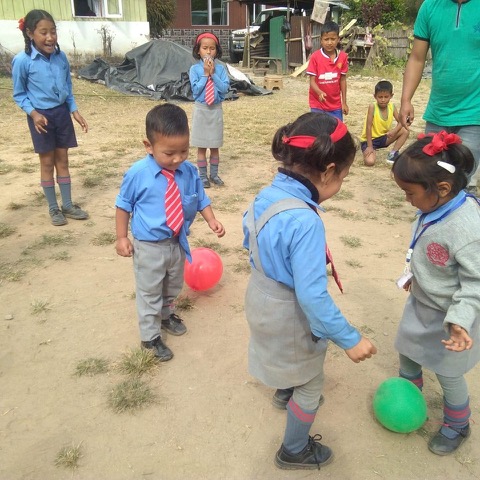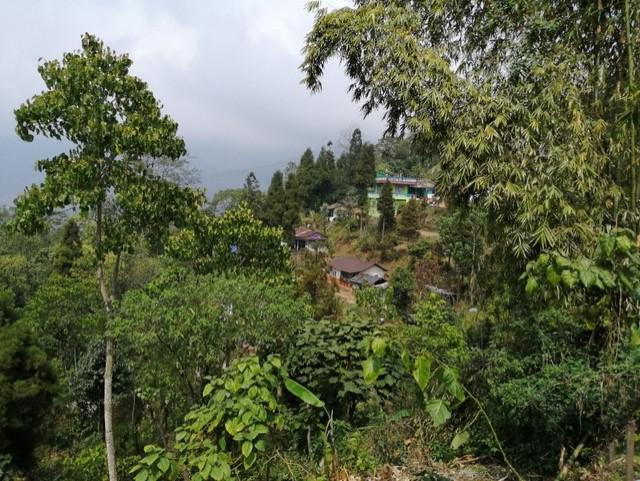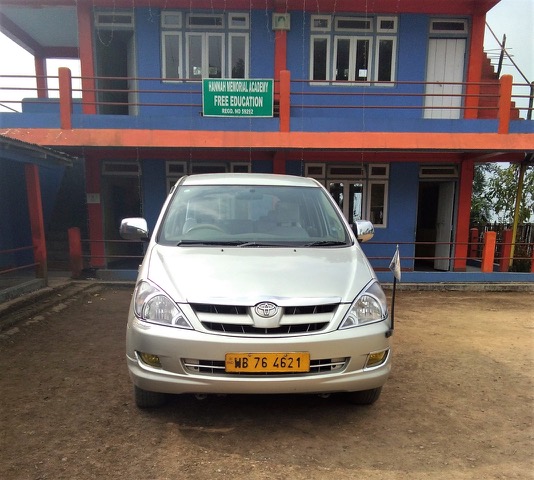 "Calcutta Rescue has 40 years' experience of giving medical care and education to some of the poorest people in Kolkata; thank you so much, Clifton Rotary, for supporting this vital work!" (Penny Nettelfield of Calcutta Rescue)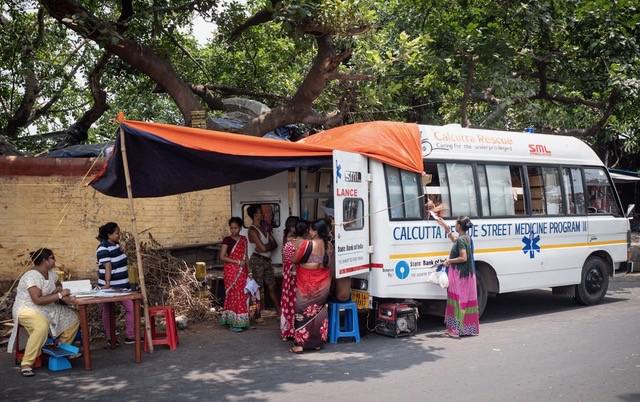 RAMP Project
How Clifton Rotary brought hope and wheelchairs to victims of Sierra Leone's civil war.
Rebels terrorised Sierra Leone during the civil war taking children to be soldiers, chopping off limbs and killing people on the streets. The country became the second poorest nation in the world and with no effective health service to immunise people polio was able to take hold. There were many disabled but very little in the way of mobility equipment. It was sad to see that wheelchairs donated with the best of intention were unsuited to the terrain, soon broke and could not be repaired. The Rotary Club of Clifton could never have dreamed they might make Sierra Leone's first ever wheelchairs but they came to see how a wheelchair could enable the disabled. A child could go to school, adults could look after their family and make a living.
The Rotary African Mobility Project was born when three members of Clifton Rotary volunteered to join a Rotary Mission Challenge to build a clinic for Mercy Ships in Freetown, the capital of Sierra Leone, and were taken to see a Mercy Ships disabled rehabilitation centre. They immediately decided to raise some money to buy six rugged hand cranked tricycles called PETs (Personal Energy Transport) made by volunteers in the USA which they had test driven. Then they had the crazy notion that it would be much better to transfer knowledge to the country, if the locals could make the mobility devices they would be able to repair and maintain them.
With the willing help of major charities, Rotary Clubs in the UK, the Rotary Club of Bo in Sierra Leone, and the Rotary Foundation, Clifton Rotary created a project to set up two workshops, hire workers, buy materials and build 100 specially designed rugged wheelchairs in Bo and 100 of the PET wooden tricycles near Freetown. Eventually there would be more supporters, more grants, more projects and more wheelchairs. Clifton raised around $200,000 and one of then the Rotarians made a number of visits to ensure the sustainability of the project.
Nearly fifteen years after that first visit the not for profit charity Mobility Sierra Leone is still functioning and led by the same loyal, trustworthy and well trained wheelchair technicians, Lamin, Tamba and Lansana. Motivation who amazingly are based only 5 miles from Clifton trained the technicians in Tanzania and David Constantine MBE founder and designer of the world's most rugged wheelchair gave Clifton his designs freely. Today one of his wheelchairs hangs in the Design Museum.
This project demonstrates the respect, reputation and trust earned by Rotary volunteers through a century of hard work as well as the integrity of the international grants made by the Rotary Foundation.
Tariro Zimbabwe - School and Community Projects
"We have been indebted to the Rotary Club of Clifton for the support its members have provided for 'Tariro Zimbabwe!' Our philanthropic organisation is devoted to helping a community in the beautiful but impoverished Masvingo Province in Southern Zimbabwe. Rotary support for our fundraising events and for the safe transfer of funds to our school building and community development projects has been invaluable." (Simon Bright – Tariro Zimbabwe Project)